Working Spaces is Deconstructing the World of Office Design by Taking Bold New Approaches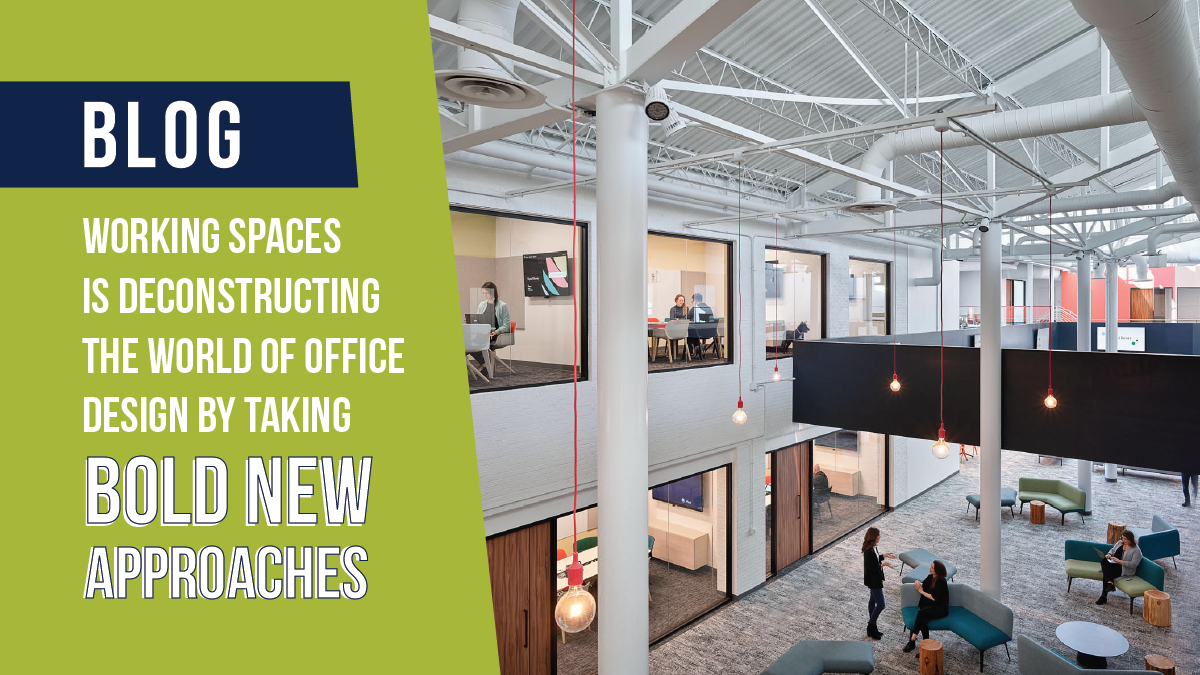 While many organizations spend a lot of time talking about change and growth, it's the successful business that chooses to take a new path forward. Working Spaces is helping these companies catapult their scale, reach, gains, and returns through inspired design approaches and cutting-edge technological integration. How else is Working Spaces busting the status quo to support your bold, future-proof business ideas?
By Offering the Best Client Experience
To promise an exceptional client experience, Working Spaces works smarter and harder than the competition to ensure impressive interactions and inspired integration of ideas. Our clients know they've found something special in collaborating with us, because from our first meetings of discovery through project completion, we are dedicated to serving their visions and reliably upholding budgets and timelines.
By Committing to the Best Communication
Effective communication is one of the most important tenets of strong business relationships and successful endeavors, and through the implementation of a strict 48-hour communication rule, we maintain combined timelines and regular updates regarding the project's progression. Since no queries are left unanswered, clients are confident in our abilities and secure in their investments.
By Serving the Best Solutions
Working Spaces isn't your average source for office furniture and design solutions. We pride ourselves on being exclusive purveyors of quality, space defining brands from leading distributors worldwide, and we serve all industries from commercial and corporate clients to hospitality and healthcare hubs. With the expertise to strategically design and manage installations from the floors to the ceilings and everything in between, we are a trusted partner for bold business refinement.
By Walking the Technological Talk
Working Spaces strives to set business design apart by integrating the latest technological advances into smart plans that serve every system from the ground up. Effective communication in this connected era is more essential than ever, and creating versatile spaces with an eye toward convenience, collaboration, and the use of cutting-edge digital and virtual platforms supports operations in forward-thinking organizations. Implementing these elements seems effortless to the design professionals at Working Spaces, because they do it on a daily basis; as office design technology has advanced, it's become an imperative connection tool that allows us to elevate the client experience and reach a greater global audience.
By Valuing Your Teams and Culture
Building a strong corporate culture is as essential to a company's success as its operations strategies and marketing efforts. Not only does this important element work to define brand identity and recognition, it engages employees, fosters collaboration and creativity, and instills a sense of ownership which impasses motivation. Workers whose needs and values align with those consistently communicated by their employers are more satisfied, more likely to be retained, and more productive—factors all important to building a winning business model. Working Spaces is dedicated to understanding your needs in order to create the foundation necessary to support the best organization possible.
Bold Ambitions Require Bold Approaches
Working Spaces is the industry leader in designing and defining the brightest and best spaces possible for business growth and development. If you're unsure how to span the distance between your current capacities and your corporate vision, Working Spaces is the partner you need to engineer the perfect path. Contact us today with your inquiries and learn how you'll benefit from our expertise and commitment to your success.