OFFICIAL DEALER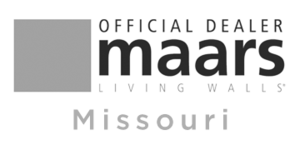 When it comes to modular interior construction, maars is a product like no other – and Working Spaces is a partner like no other.
Our team specializes in architectural solutions including wall divisions by maars, demountable walls, glass partitions, panels, and a wide variety of finishes and customizations. These products not only repurpose and reimagine existing spaces, but they provide acoustic solutions with unparalleled function, aesthetics, and performance.
As the official dealer for maars Living Walls, we provide our clients with world-class partitioning solutions with rapid delivery through our unique partnership with our manufacturer, as well as physical inventory.