Seasonal Giving with Working Spaces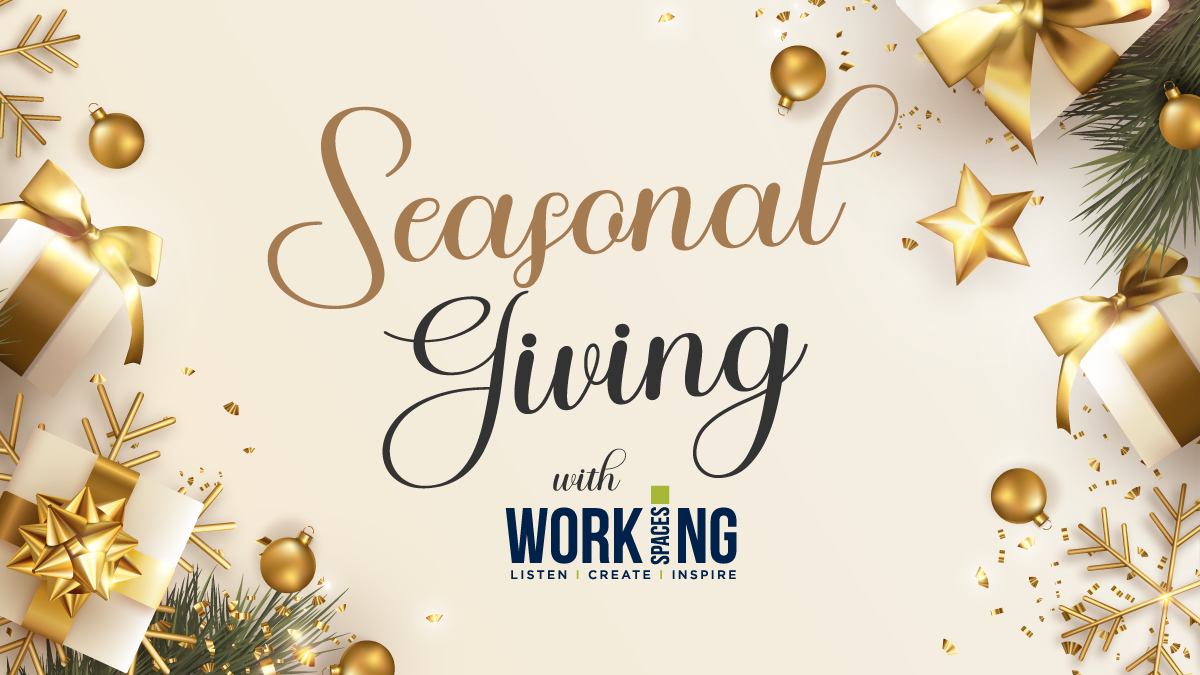 You might think it happens when we first hear those festive tunes on the radio, or when we see our neighborhood businesses and homes install their sparkling lights and decorations. You could guess it involves shots of peppermint syrup in morning coffees, or finding perfect holiday gifts for loved ones—and you're so close! However, nothing gets our Working Spaces teams into the Seasonal Spirit faster than celebrating and giving back to the communities we're so thankful to be a part of. We look forward to planning and organizing some very special charitable community events all year, and in 2022, Rocking A Stocking and Dazzle Your Duffle are going to be better than ever!
Why the Holidays are the Perfect Time for Corporate Giving
'Community' has been described as "a feeling of fellowship with others, as a result of sharing common attitudes, interests, and goals," and building strong communities within and in connection with the businesses we design is a tenet of Working Spaces' mission and success. Community and seasonal giving are such important facets of corporate operations because they are opportunities to express appreciation through action, and to share essential support with the charitable missions of deserving local organizations.
Annual Rocking A Stocking Competition
This invitation-only event is a favorite of the Working Spaces and Kimball International teams, and together we'll host this wildly popular evening benefitting SSM Health Cardinal Glennon Children's Hospital on December 1st. Attendees will enjoy an evening of merriment, including cocktails, cuisine, and creativity, as they share time and festive, team-designed stockings in hopes of winning bragging rights as best of the best for the coming year. A special toy drive adds an extra element of joy for those that donate, and for the young patients that will be receiving the gifts.

Below are a few images from the evening! Enjoy!
Dazzle Your Duffle
Dazzle digitally this holiday season with Working Spaces' Columbia team! Along with Kimball International, this community event supports the families of Pascale's Pals with an Amazon Wishlist. Toys purchased from the selection on our gathered list will be shared with children throughout the year, maintaining the holiday spirit of giving all year long.
Celebrate Seasonal Service with Working Spaces
It was President GHW Bush that stated, "There could be no definition of a successful life that does not include service to others." At Working Spaces, we feel that giving back to our communities throughout the year is essential for sharing our success and for supporting the success of others. We look forward to every opportunity to help the businesses we serve to do the same! Contact us today to learn more about our inspiring seasonal community events, and to get started on your next office evolution.