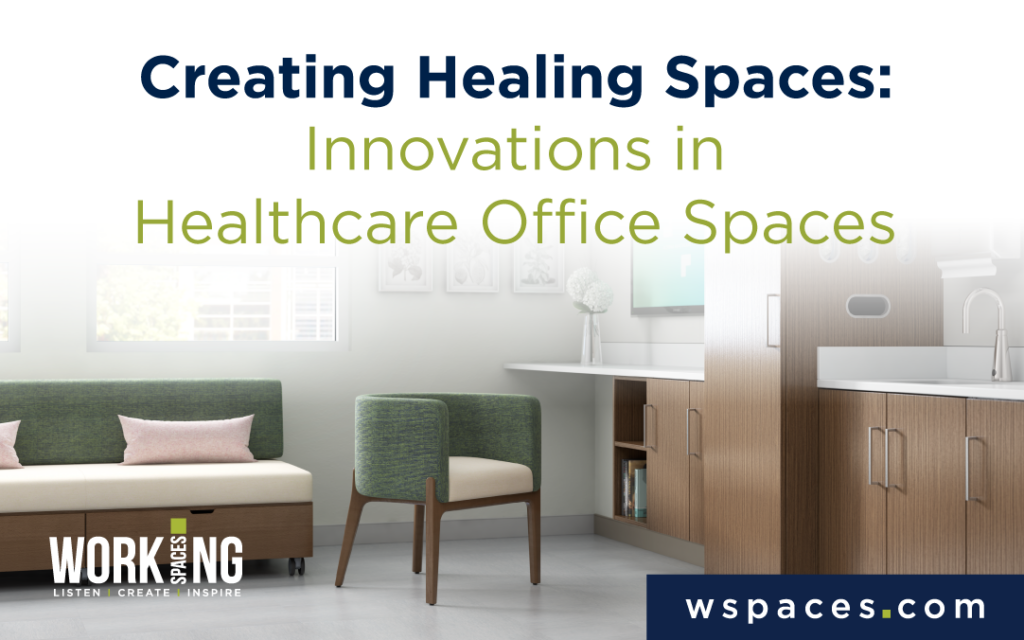 A medical office isn't simply a facility where patients are given medicine or treatments; it's an environment that plays a pivotal role in patient outcomes and experiences. At Working Spaces, we understand the significance of creating healing environments that are not only functional but also patient-centric and inspiring.
Our approach to healthcare design is rooted in expertise, attention to detail, and a deep understanding of the unique needs of medical facilities. In this article, we delve into the importance of patient-centric and functional design while showcasing some of our notable projects in the healthcare sector.
Patient-Centric Design: Enhancing the Healing Experience
From the moment a patient steps into a healthcare facility, the atmosphere sets the stage for their journey toward healing. Our approach focuses on creating spaces that communicate warmth and comfort, easing anxiety and promoting a positive patient experience.
The carefully curated designs at facilities like NextGen Precision Health, located at the University of Missouri-Columbia, reflect this approach. Abundant natural light, inviting color palettes, and open, collaborative spaces foster an atmosphere of hope and well-being.
Health and Safety: Adaptable and Safe Workspaces
Our expertise in adaptable design allows us to create workspaces that prioritize social distancing and safety—for both patients and medical professionals.
Through the strategic use of partitions, dividers, and flexible workstations, we ensure that both healthcare providers and patients are protected. We understand the importance of creating workflows that allow for seamless patient care while maintaining a safe environment.
Durability and Functionality: Optimizing Care and Efficiency
Healthcare spaces demand furniture and layouts that are not only durable but also adaptable to the ever-changing technological landscape. Our caregiver stations are meticulously designed, ensuring efficiency in workflow and optimized patient care.
By selecting products that withstand consistent cleaning and sterilization, we prioritize durability without compromising on functionality. At Working Spaces, we plan flexibility into workstations to accommodate evolving technology solutions, ensuring that medical professionals can focus on what matters most: patient care.
Real-World Examples: Working Spaces' Healthcare Projects in Action
The St. Charles County Health Building and North Medical Group stand as testaments to our commitment to healthcare interior design excellence.
In these projects, we seamlessly integrated our expertise to create spaces that inspire healing, promote collaboration among healthcare professionals, and enhance patient outcomes. By blending taste, color, and design, we have created environments where positive energy flows, spirits remain high, and patient experiences are truly exceptional.
Healthcare Design: Working Spaces Goes Beyond Aesthetics
Our dedication to healthcare interior design goes far beyond aesthetics. We recognize that well-designed medical spaces impact patient care, satisfaction, employee retention, and critical care performance.
At Working Spaces, we continue to innovate, ensuring that our healthcare projects not only meet but exceed the expectations of our clients. Join us in reshaping the future of healthcare environments, where healing, innovation, and compassion converge.
To learn more about our healthcare design expertise, contact Working Spaces today.