Does My Office Space Inspire Productivity and Creativity?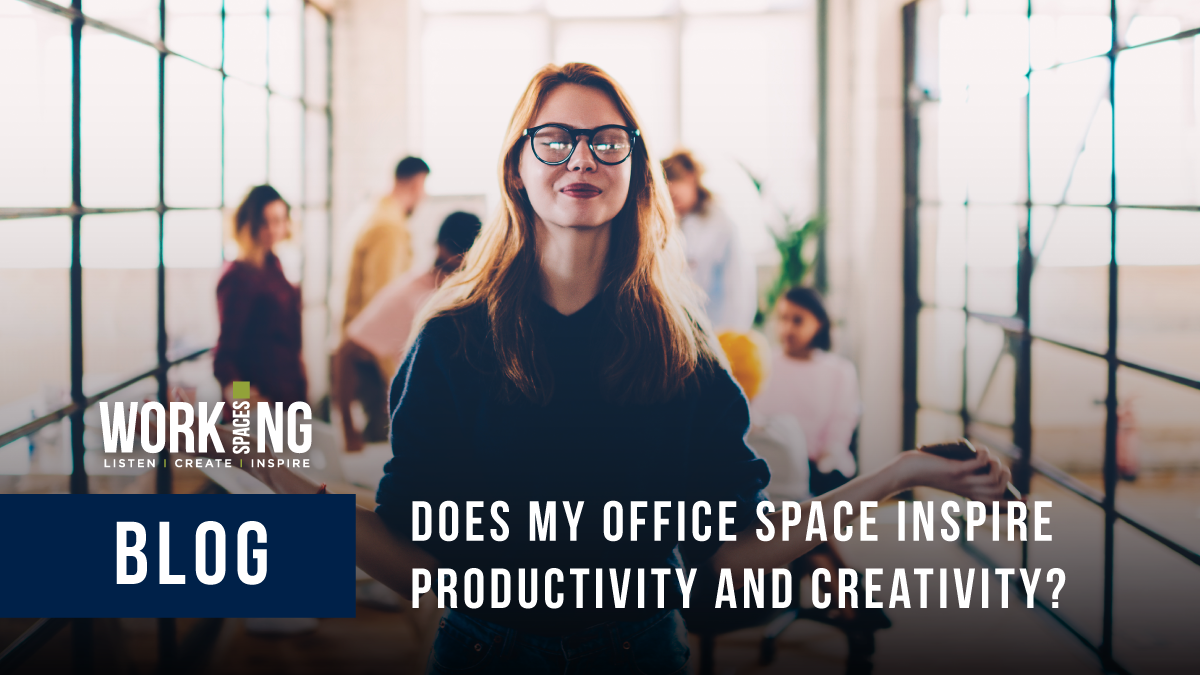 The turn of the New Year is universally anticipated as a time to reassess past successes and challenges, and renew determination for goals of improved wellness, life balance, and personal advancement. Many organizations harness this creative energy to guide their teams toward meeting new fiscal and growth milestones, but ambitions can fall short if the office environment doesn't inspire or promote the productivity necessary to prosper. Greek Philosopher Socrates summed up the secret to successful change, "Focus all of your energy not on fighting the old, but on building the new." If your company vision needs the support of a course correction, Working Spaces is the team you need to guarantee growth in 2022. Why is the office the best place to start?
It's Not Just a Remodel
In the wake of this decade's economic challenges, many businesses are wary of making changes to customer and office environments for fear the investment won't result in returns, but the opposite is true. According to an oft cited McKinsey report from 2018, businesses that embrace design generate 32% more revenue, and 56% more shareholder returns on average. Design is not just a visual concept, but a tool that acts as an amplifier of efforts in all areas of your organization, including marketing strategy and operations functionality.  Working Spaces stays on the cutting edge of research, studies, and trends to provide the valuable insight necessary to best shape your company's ethos for long-term viability and success.
It's Not Just Office Furniture
Beautiful, functional design is the backbone of an organization's creative work environment, and serves as a multi-layered means of supporting both the consistent brand recognition that leads to increased engagement through memorable client experiences, and the MVPs that you rely on to make that happen. Design operates as a strategic partner; the functionality of layout and quality of materials used in the workspace can foster or hinder creative collaboration, the inspiration necessary for productivity to flourish, and curation of the corporate culture that embodies your driving principles, which Harvard Business School reports can result in 516% higher revenue returns than companies without it. Working Spaces utilizes the thoughtful and thorough approach of providing exceptional expertise and solution-based problem-solving that will create an evolving environment that breathes life into your objectives and aspirations.
We're Not an Ordinary Design Company
Working spaces is the industry leader in pushing the boundaries of design to create solutions that drive and complement your company's identity. Because we value your input, we take the time to immerse ourselves in your experience to seamlessly build upon the foundational organization. Because we value your investment, we uphold a 48-hour rule for communication that involves you in every step of the process, from conceptualization and installation to completion, on-time and on-budget. Because we guarantee a world-class client experience, Working Spaces is the best partner for your successful design transformation.
Great Innovation is sparked by Great Inspiration
Legendary industrial designer and media proprietor Steve Jobs remained at the forefront of advancing technologies and business growth with the maxim, "Innovation distinguishes between a leader and a follower." Your organization's path to a brighter future is lit by the ideas of the motivated community you attract and inspire, and paved by the productivity you support. Choose Working Spaces to design a creative work environment that builds the corporate culture necessary to garner the game-changers you need to meet your future goals.