OFFICIAL DEALER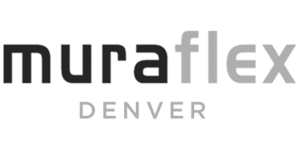 Working Spaces is proud to be the official dealer of muraflex Denver – and when it comes to creating partitioning solutions that work – our dedicated and experienced team can help bring your ideas to life.
Unlike other dealers in our industry, the Working Spaces team provides a detailed approach to modular interior construction, demountable walls, and other wall divisions by muraflex.
With backgrounds in architecture, construction, installation as well as design – our team provides expert guidance that helps transform floor plans into stunning architectural spaces. From design-savvy demountable glass office wall systems to freestanding pods, glass partitions, and a number of other customizations, our team is ready to get started on your project today.
As the official dealer for muraflex Denver, we provide our clients with world-class partitioning solutions with rapid delivery through our unique partnership with our manufacturer, as well as physical inventory.